Sensory Fluorescent Light Covers
Sensory fluorescent light covers from Make Great Light can help make the lighting in your work, school or home environment a lot more bearable. Lighting can put a great deal of strain on your eyes each and every day. You might not realize it, but the glare from fluorescent lights can also worsen headaches, or even trigger severe migraine attacks.
Headaches and Light
Unfortunately, tens of millions of Americans suffer from migraines on a regular basis. Even worse, there's no cure for this problem. A migraine can make it nearly impossible to focus on your work or your studies, and can kill your productivity as a result. Billions of dollars are lost each year due to a lack of productivity because of migraines.
So what does light have to do with migraines? Intense fluorescent light causes glare. The vast majority of people with migraines have a problem known as photophobia – an extreme sensitivity to light. In addition to head pain, photophobia can lead to other symptoms as well, including dry eyes, eye swelling and more.
Even though it is regarded as a cost-effective way to provide light, fluorescent lighting has actually caused a lot of misery for a lot of people. This type of light has been linked to three different types of headaches – migraines, tension headaches and cluster headaches. Here's a quick look at each.
Migraines – Nearly 40 million people in America alone have to deal with migraine headaches [Source: Migraine Research Foundation]. The pain associated with a migraine is bad enough, but there are other symptoms as well. These include vision problems, dizziness, nausea and vomiting, and even numbness and tingling in the face, arms and legs. Triggers for migraines include regular exposure to glare emitted by fluorescent lights, as well as computer screens and LED lights.
Tension headaches – This kind of headache is typically gradual in nature, resulting in either a mild or moderate amount of discomfort. People who have tension headaches usually say they feel as if they're wearing an overly tight headband. Light is considered to be a trigger of tension headaches as well.

Cluster headaches – While cluster headaches are, thankfully, relatively rare, they're extremely severe. They cause an intense amount of pain that can come out of nowhere, typically from the side of the head or behind an eye. This misery can last for hours at a time, and occur over and over each day.

What Can Be Done About Light-Induced Headaches?
Make Great Light offers NaturaLux™ light filters that balance out the harsh glare emitted from fluorescent lights. These filters are made from durable materials, work with both fluorescent and LED lights, and are also extremely affordable. These are just a few of the other benefits.
Our filters are very simple and fast to install.
They are easy to cut to match the size of your light fixtures.
They are built to last.
Make Great Light is Ready to Provide More Information
If you would like to learn more about sensory fluorescent light covers from Make Great Light, get in touch with us at your earliest convenience. Our products will create healthy, natural light that will help relieve many of the health issues created by harsh glare. You can contact us by using our online contact form, or you can give us a call at 612-399-6484.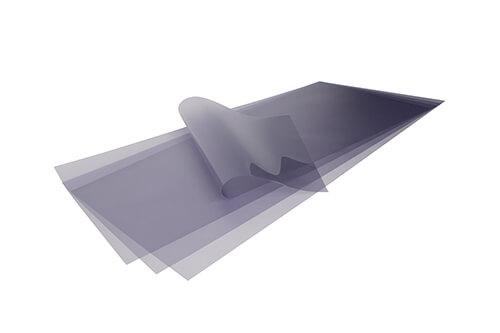 Lighting plays a pivotal role in setting the mood, enhancing productivity, and ensuring the overall well-being of workers. In a
Read More »
The American Migraine Research Foundation reports that migraines affect 39 million people in the United States. More than 90% of migraine sufferers
Read More »
With more people returning to work from COVID-19 lockdown, employees are noticing how much they hate their office lighting. Overhead
Read More »