Fill your workspace with beautiful, full-spectrum light
Lighting ergonomics are just as important as furniture ergonomics – it's just that far too few people think about them. Natural light is vital to a productive, healthy office. Make Great Light offers fluorescent light covers that can fill your workspace with beautiful, full-spectrum light that will make everyone happier. 
The Benefits of Lighting Ergonomics
When your office is filled with fluorescent lighting day after day, year after year, it can have a negative impact on your employees. These are just a few of those impacts.
Fatigue
Eyestrain
Headaches
Lack of focus
Reduced productivity
All you need to do is make a few quick adjustments to your lighting and those issues will be a thing of the past. NaturaLux™ fluorescent light covers emulate full-spectrum light, balancing out the negative effects of poor lighting.
Here are a few ways you can improve your office's lighting ergonomics.
Take a Good Look at Your Lighting
Ask your workers if they suffer from eyestrain or headaches. If they do, then you might need to reconsider your office lighting. Are there not enough transition areas between dark and light, or is there constant glare no matter where you look?
If your office lighting layout isn't where it needs to be, then consider fluorescent light filters from Make Great Light. They're not only incredibly easy to install, they're also extremely affordable.
Get Rid of Flickering Lights
If you have a flickering light in your bathroom or bedroom, you know how annoying it can be. Now multiply that annoyance by several hours a day, five (or more) days a week. You could easily see how it might drive your employees crazy.
But flickering lights can be much more than an annoyance. For some people with a form of epilepsy known as photosensitive epilepsy, flickering can even cause seizures. Make sure that all components of all your light fixtures are working properly, and replace all light bulbs according to manufacturer recommendations. You may also want to consider upgrading to lighting that includes electronic ballasts.
Taking these steps, along with using our filters, will help put those flickering issues in the rearview mirror.
Turn to Make Great Light
Fluorescent light covers from Make Great Light can make a major difference in the happiness of your employees. Invented by an eye care professional with more than 40 years of experience, our products provide a long-term solution to problems caused by traditional fluorescent lighting.
Our products are not only focused on improving office lighting. They're also perfect for transforming lighting in hospitals, hotels, retail stores, classrooms and many, many other spaces. Make Great Light filters emulate natural light, which is what humans were intended to experience. They get rid of glare and all of the other problems associated with fluorescent lighting.
Your indoor colors will look sharper than ever, and the people around you will love the changes. Instead of being cooped up inside all day, people will feel like they've been in the sunshine – while avoiding the dangers of ultraviolet rays.
Get in Touch
If you would like to learn more about how Make Great Light can improve lighting ergonomics in your indoor space, we'd be happy to talk. You can get in touch with us by using our convenient online form or giving us a call at 612-399-6484.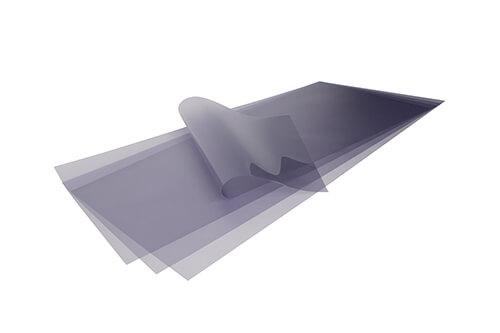 Lighting plays a pivotal role in setting the mood, enhancing productivity, and ensuring the overall well-being of workers. In a
Read More »
The American Migraine Research Foundation reports that migraines affect 39 million people in the United States. More than 90% of migraine sufferers
Read More »
With more people returning to work from COVID-19 lockdown, employees are noticing how much they hate their office lighting. Overhead
Read More »