Light Covers for Classrooms
Light covers for classrooms will negate the negative impacts of fluorescent light, helping keep children focused. Make Great Light offers light covers that emulate full-spectrum lighting, rather than the yellow light emitted from fluorescent lighting that can lead to fatigue, eyestrain, headaches and other problems. You might not realize just how many benefits full-spectrum lighting can provide both children and adults. These are just some of the more important ones.
Lighting and the Circadian Rhythm
Every person has an internal clock, known as the circadian rhythm. Among other things, this clock regulates our wake/sleep cycles. Two hormones, serotonin and melatonin, are critical to these cycles. You need serotonin in order to stay alert during the day, while you need melatonin in order to be able to get to sleep.
Full-spectrum lighting helps keep the circadian rhythm working as it should. The blue-green part of the spectrum, for example, stimulates the production of serotonin. It does this by sending a cue to the pineal gland, which produces both serotonin and melatonin.
How does this relate to students? Well, most children stay inside during the morning hours. They don't get the benefits of full-spectrum lighting as a result. According to research, children who aren't exposed to this type of lighting, also known as "daylight" lighting, don't do as well on tests as those who do get plenty of daylight lighting.
Lighting and Test Performance
Lighting is extremely important to any sort of learning environment. When children have full-spectrum lighting in the classroom, they'll have more energy and will perform better as a result.
Researchers have found that light toward the blue end of the spectrum shrinks the pupil. This makes it easier to see sharply. The study showed that there is a direct correlation between the size of a pupil and improved reading speed.
Other studies have shown the effectiveness of full-spectrum light in a classroom setting. Here are just a few examples.
A Colorado school district saw a 7 percent improvement in the scores of students who had better light.
A Washington school district found that students who had more daylight scored 9-15 percent better on tests than those who were in classrooms with less daylight.
Students in a California school district who had more daylight in their classrooms were 26 percent faster on reading tests, and 20 percent faster on math tests, than other students who had less daylight.
It's almost incredible to realize that the connection between good lighting and two of the most important factors in determining student performance, reading agility and reading comprehension, has almost gone overlooked. But now we know a lot more.
The experts with Make Great Light will be more than happy to show you how our products can turn your existing fluorescent lighting into full-spectrum lighting – helping students thrive in the process. The right type of lighting could go a long way toward making your students healthier and happier, and also help them reach their full potential.
Get in Touch
Please contact Make Great Light for more information on light covers for classrooms and the benefits they can deliver to not only your students, but your teachers as well. You can contact us online at any time, or you can give us a call at 612-399-6484. We look forward to hearing from you.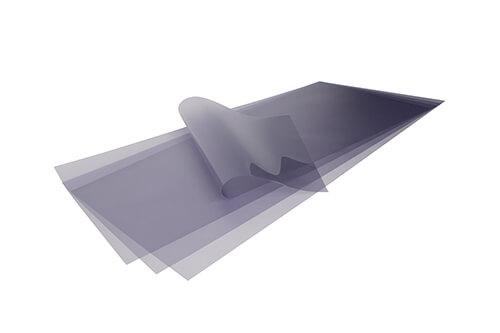 Lighting plays a pivotal role in setting the mood, enhancing productivity, and ensuring the overall well-being of workers. In a
Read More »
The American Migraine Research Foundation reports that migraines affect 39 million people in the United States. More than 90% of migraine sufferers
Read More »
With more people returning to work from COVID-19 lockdown, employees are noticing how much they hate their office lighting. Overhead
Read More »