Importance of Good Lighting in The Workplace
Maximize visibility; minimize eye strain
Poor lighting can directly impact the health and productivity of your workers. The path to a thriving workplace begins with lighting that maximizes visibility while minimizing eye strain. Learn more about the importance of good office lighting from the experts at Make Great Light.
Make Great Light sells NaturaLux™ fluorescent light and LED light filters that transform light to improve the health of students, teachers, and employees. We are female-owned, veteran-owned, and our filters are made in the USA.
Top 5 Signs That Your Fluorescent Lighting is Counterproductive
Spotting problems caused by incorrect lighting is not always easy. Employees do not always realize that the office lighting may be contributing to their health problems and poor performance. Here are some signs that your lighting may be having a negative impact on productivity.
1) Eye discomfort – More and more workers who experience eye discomfort in the workplace are diagnosed with photophobia, a condition related to overexposure to harsh lighting. Fluorescent lighting and glare are thought to worsen the condition.
2) More headaches – According to the National Headache Foundation, fluorescent lighting can be a trigger for migraines and other types of headaches, such as tension headaches and cluster headaches.
3) Employee complaints – Studies show that nearly 70% of employees complain about the lighting in their offices, particularly if it is too dim or too harsh. If your employees are voicing their complaints, you should seriously consider making some adjustments.
4) Increased absenteeism –Are your employees taking more sick days than usual? Productivity suffers when workers need to visit the doctor due to headaches and eye strain. Now would be an excellent time to evaluate your office lighting.
5) Poor energy efficiency – You may be using the wrong type of lighting if you are experiencing high energy bills. Fluorescent bulbs are four to six times more efficient than incandescent bulbs, but standard lamps have poor color rendition, produce less light, and cause eye strain.
Transform Your Office Lighting
The very best solution for transforming the problematic lighting in your workplace is to install NaturaLux™ light filters from Make Great Light.
We have two products to choose from:
Fluorescent tube filters that slide over standard-size bulbs and work in just about every light fixture; and
Fluorescent flat panel filters that can be installed on top of or inside existing fluorescent light panels, light covers, or diffusers.
The many benefits include:
Constructed with high-quality materials
Very affordable
Compatible with fluorescent and LED lights
Have a Class A fire rating
One person can manage the installation
Can easily be cut to match your light size
Designed to stand the test of time
To achieve optimal color balance when using NaturaLux™ filters, we recommend using either 4100K or 5000K bulbs. Our experience indicates that 3500K lights are too orange, and 6500K bulbs are too bluish-green to permit proper color rendering.
Explore the importance of good lighting in the workplace at Make Great Light.  Visit our website to shop online for light filters and covers, use our contact form, or give us a call at 612-399-6484 to learn more about our products.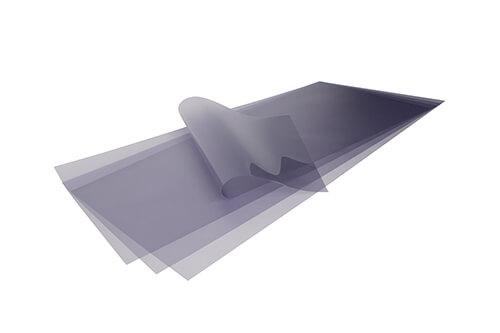 The American Migraine Research Foundation reports that migraines affect 39 million people in the United States. More than 90% of migraine sufferers
Read More »
With more people returning to work from COVID-19 lockdown, employees are noticing how much they hate their office lighting. Overhead
Read More »
Lighting affects more parts of our lives than we tend to realize. The right lighting can improve the appearance of
Read More »